Bio-Tuning® Automated System Intensive Course
Starts April 16th, 2022
5-Days Over 3-Weekends (Online)
April 16-17

April 23-24

April 30
Deadline for Sign-Up is April 2nd

The Bio-Tuning intensive course is specifically for training practitioners to utilize the Bio-Tuning Automated System.
Stress is the ultimate cause of disease and this system is the ultimate tool for creating zero stress in the stress handling system: The Autonomic System.
You will be able to provide the delivery of precise sound frequencies vibrations to the Right / Left sides of the body and brain to train or re-train the Autonomic Nervous System into a balance of homeostasis. A thorough knowledge of the Bio-Tuning Automated System will allow you to assist individuals to transport themselves through each of the 21 brainwave states Dr. Jeffrey Thompson has identified for healing, enhancing and expanding consciousness. Providing renewed hope in being pain- free physically and/or emotionally; clearing the sub-conscious of the hindrances to health, wellness and a happier life. Advanced features give you the tools for creating 21st Century high-tech meditation soundtracks tailored to an individual.
- Sharon F, Artist
"Omg, I will never be the same – that was the most amazing experience of my life thus far! And I did 15 minutes only, so by the time I get to 30 minutes of my sound, who will I be? 
I am transforming so dramatically….Thank you!  Thank you!  Thank you!!!!!!" 
- Steve, Father
"An update on Doug. As you know, he had a degree of dyslexia and a working memory disorder. Almost imminently after the Bio-Tuning Session, My wife and I noticed he was not switching words. e.g. mom for dad, yes for no, hot for cold. We hardly ever have to correct him anymore. His reading and math have improved dramatically. In fact, the week after our return home his math tutor specifically asked "What happened over spring break?" He was much faster at reciting his math facts. We had similar comments from his reading tutor. He is doing so much better. We are very pleased."
- Carol G, Denmark
"We are doing great. Sam is not so tired anymore… He hasn't skipped one day listening to his program. As he told me: I am almost looking forward to the brain-exercise every day when I'm coming home from school
For me – I haven't felt better in a long time. The last program really did something to me. I haven't felt moody – on the contrary – I haven't felt so energetic and comfortable for several years!!   Looking forward to receive my next program."  
- D R, Healthcare Practitioner
"My life is filled with so my amazing opportunities now. Sound is becoming more recognized as a healing modality as well as a personal journey. I tell people that with Bio-Tuning they are taking a unique look at themselves from the inside.  Some truly get the idea, experience the sound and want to grow.  A few others look at what they find and want to run.  All good as they will eventually be placed in a situation where they cannot hide from what is within."  
Course Begins on April 16th, 2022
What You Will Be Able To Do:
"There is something fundamentally satisfying, not to mention therapeutically powerful about working with sound. "You're orchestrating all the powers the brain has for healing. As things begin to clear up, the patient gets back in touch with who he or she really is."
Find the Fundamental Frequency of an individual.
Deliver sound frequencies/vibrations separately to the Right and Left sides of the body/brain.
Record their voice in 3-D stereo reproducing the Fundamental Tone to 1 cent accuracy.
Create mind/body harmonious brainwave entrainment custom programs.
Monitor the patient/client's ANS with advanced Real-Time HRV.
Compose the Session's Custom Program tuned specifically for that individual.
Play the composition in real time and fine tune if necessary as you monitor the RT-HRV program.
Record the HRV program and review with your patient/client and let them see the movements of the Sympathetic/Parasympathetic.
Produce this custom work as a digital file or placed on a compact disk.
Assist each individual to transport themselves through each of the 21 brainwave states Dr Jeffrey Thompson has identified for healing, enhancing and expanding consciousness.
Feel the joy of hope re-entering lives, and then the return of health and wellness to individuals.
Follow your own progress in an objective manner.
Becoming a Bio-Tuning® Pracitioner
Bio-Tuning® Equipment

Bio-Tuning®
Software

Laptop

Heart Rate Variability
(HRV)

Neuroacoustic™
Sound Table

Amplifier

Headphones

Digital Player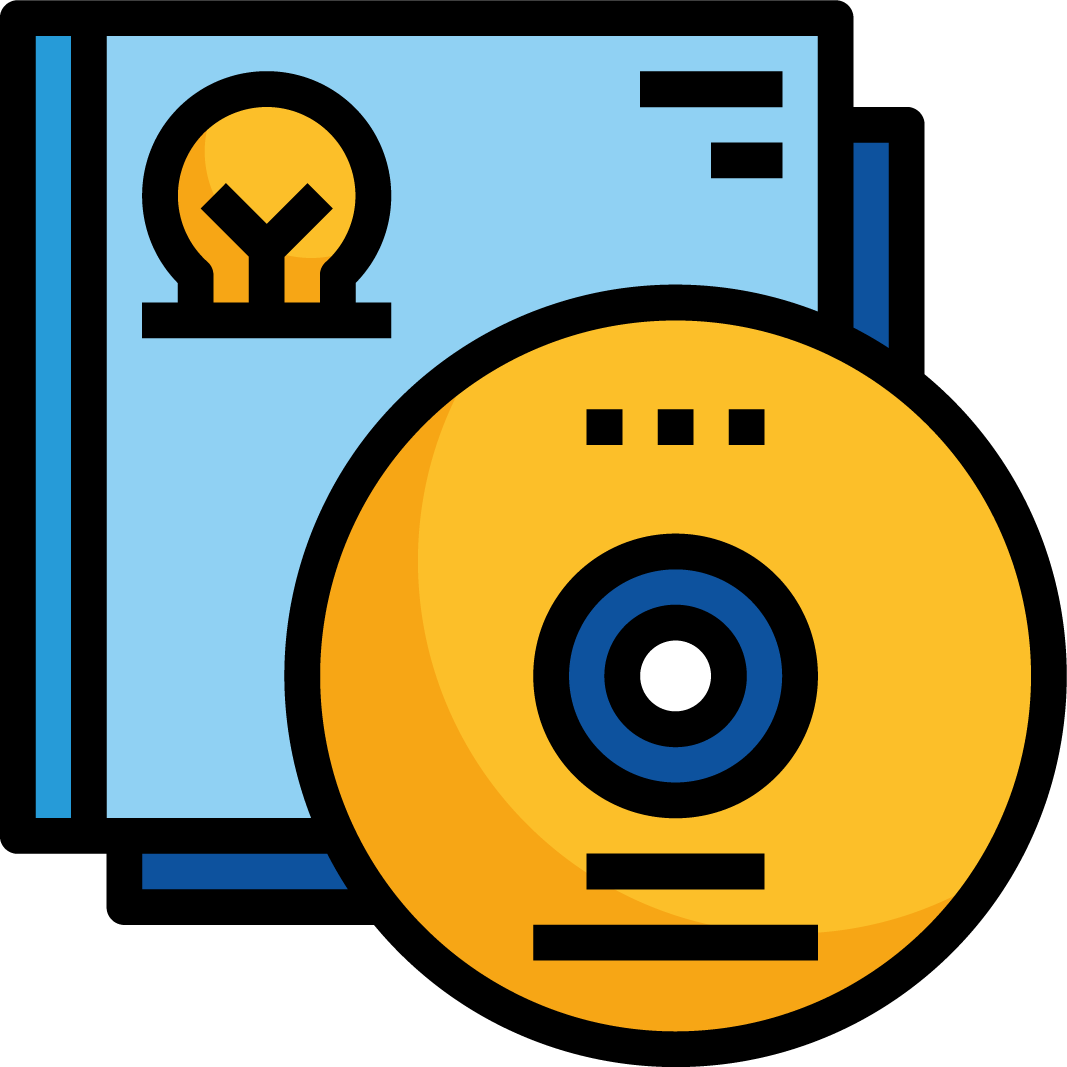 CD Burner
Bio-Tuning® Training
Once signed up, you'll be enrolled in the next Bio-Tuning® Practitioner Course. This is an extensive course, covering not only certification with the Automated Bio-Tuning® Software, but you'll also dive deep into the science of sound healing, how to use sound to induce brainwave entrainment through the use of binaural beats, as well as how to start your own practice and turn your new business into a success.
This program also includes 30 days free of a technical support subscription and extended training with Dr. Thompson once you've signed up. Technical support is essential for those using the Bio-Tuning® System to help answer any technical questions or fix anything that might go wrong along the way. The Extended Training subscription includes a zoom call once a month with Dr. Thompson to help answer any remaining questions you have regarding the topics learned or real-world situations you might encounter along the way. In the very near future, the Extended Training will also include an indexed archive of all previous zoom call questions with their associated answers for study.
Extended Learning
After you've purchased your Bio-Tuning® Equipment and taken the Bio-Tuning® Practitioner's Training, you'll have access to our members only Extended Learning. Here you'll find various options for continuing your education, including:
&nbsp
A monthly subscription to a livestream Q&A hosted once a month with Dr. Jeffrey Thompson with your fellow classmates, so you can ask any further questions you have in your continued training and setting up your practice. You'll also gain access to our extended video archive of questions asked from previous classes
One-on-One Personal training sessions with Dr. Jeffrey Thompson at 30min, 60min, and 90min sessions with respective prices
Step 1
    Buy Your Gear & Training
Once you've purchased your gear and training, your first step is done – now you have the tools necessary to dive into your training courses and learn the various methods and practices of becoming a Bio-Tuning Practitioner. You'll be enrolled in the next upcoming 5-Day Intensive Class Online with Dr. Thompson, which will take place over the course of 3 weeks.
Step 2
   Begin Your Training
Now that you've purchased the gear and necessary training to become a Bio-Tuning® Practitioner, you're ready to start your class! You'll learn how to use your system to collect the fundamental frequency of an individual on your sound table, by running a tone sweep over two octaves and monitoring their HRV reading in our software, and then create customized musical programs embedded with Dr. Jeffrey Thompson's patented brainwave entrainment technology. You'll also learn the science behind how it all works, in depth knowledge about the human body, the central nervous system, and how sound can scientifically heal.
The first two weekends will have class on Saturday and Sunday, and the final weekend (5th day) will end on Saturday. The online live class meeting with Dr. Thompson starts at 10am and ends at 4pm Pacific Standard Time (PST) each day, while a self-paced Bio-Tuning® Software Video Course is available as well. We recommend either finishing the video course prior to the 5-Day intensive, or others like to do the video coursework after each live online class session with Dr. Thompson – whatever works best for you, we support!
Step 3
    Get Certified
Once you've completed your training it's time to take your final exam, and completed your home internship credits, you'll be eligible for your Bio-Tuning® Practitioners Certificate of Achievement! Once you've obtained your certificate, this qualifies you to move onto some of our other advanced courses to help refine your practice. You'll also be eligible to sign up for a listing in our international registry map, giving you access to people around the world looking for Bio-Tuning® in their local area.
Step 4
    Extended Learning
Now that you've completed your certification with CNR, you're now a certified Bio-Tuning® Practitioner! Congratulations! Next step is to take advantage of our various extended learning options. Included in your training program is 1 month free of online extended learning with Dr. Jeffrey Thompson, where you'll have the opportunity to expand your knowledge and practice in group meetings including your fellow classmates. You'll be able to ask questions related to your studies as well as questions about client cases you may need answers for.
In addition to the free month of extended learning included, you'll also gain access to advanced courses in furthering your knowledge with classes such as: Advanced Functions of the Automated Bio-Tuning® System, Starting a Successful Practice, and our HPC Online Extended Coursework for licensed practitioners. 
What You Will Be Able to Offer Individuals and Yourself:
Delivery of precise sound frequencies and their vibration to the Right / Left sides of the body to train or re-train the Autonomic Nervous System into a balance of homeostasis
Renewed hope in being pain- free physically and/or emotionally, to be a healthy, happy individual
Clearing the sub-conscious of the hindrances to health and wellness and
Using technology to speed forward one's evolution and ability to truly meditate.
The Ultimate Stress reduction tool
What You Will Need to Supply Prior to or at
Procurement of the Bio-Tuning® Program:
A Healthcare Practice and/or Clinical Experience is highly recommended

View Sound Theory Video prior to the Bio-Tuning® Course unless you attended a Weekend Seminar with Dr Thompson – Free entrance given with Tuition Payment.

Ownership of a Dr Thompson Neuroacoustic Sound Chair or Table System – No substitutes – A purchase may occur at the time you save your place in the course.

3-week procurement of the Bio-Tuning® Program so available to you for the course    Good knowledge and understanding of Windows and how to use.

Completed Registration Form
REGISTRATION
We recommend ordering your system and course at least 4 weeks prior to class to allow ample time for the items to be delivered to your desired shipping address.
Please fill out the form below to request information about the Bio-Tuning® System & Training pricing, dates, and itinerary. Thank you for your interest in becoming a practitioner!
Registration is required and must be paid for in full before class begins, please email us at

[email protected]

 if you need assistance
CNR reserves the right to cancel any class due to circumstances beyond its control. Such circumstances may include, but are not limited to acts of God, military action, a presenter absence or illness, etc. In the event of such a decision, the extent of any Sponsor's liability & that of any person associated with the Course shall not exceed the tuition paid by a participant. The tuition fee will be refunded to each as paid, as quickly as possible. Refunds may be given prior to 2 weeks before an Intensive & one week with verification of an emergency. No refunds before, during, or after any Intensive or course and no refunds of any software, hardware or any other item will be refunded for any reason. Prices may change without notice. Prices in effect at the time of payment will be honored. By your signature below, you acknowledge your understanding & acceptance of the above & look forward to the Intensive(s) & use of the HPC knowledge &/or Bio-Tuning® Program as intended.